so i saw this youtube video by pinky2d4. she was showing how to make loc jewelry and it looked pretty simple, so i thought, why don't i try it myself. so i went out and bought the 20 gauge wire, the pliers kit, and some pretty red glass beads and antique beads. i rewatched the video tonight and i did it along with pinky, and i got a beautiful piece!!!! so then i decided to get bold and i tried to do a piece with the red glass bead. and it came out so well, i did another! so, now, in total, i have three brand new, homemade loc jewelry pieces! and they look sooooooo nice!
so, this is the first one i made. this is the one pinky shows you how to do in the video, but in the begining of the video, she also shows you a couple of them that are on her locs, so...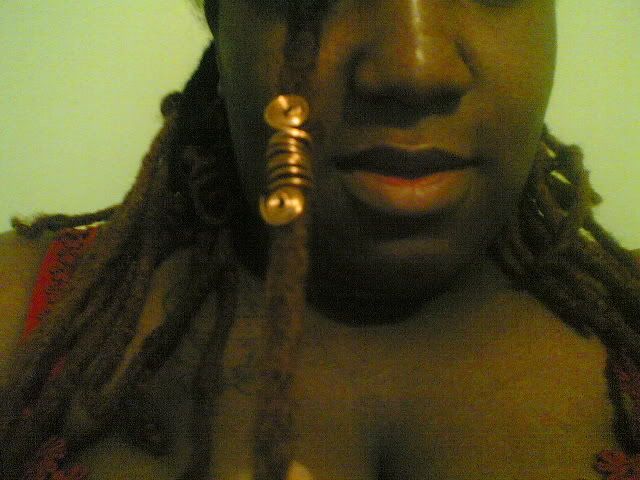 that gave me the inspiration to make this one.
and then i made a youtube video and i made this one on that video.
so i'm really happy with these three pieces. maybe i'll go back and get the silver wire and make some with that, cause y'all know silver is my color!
i'm soooo excited! just when i thought nothing about my locs could excite me anymore! now my next big project will probably be to cut them! there's probably a youtube video out there about how to cut locs as well. i just have to find it!